Signature Light-Grain Finished Beef
Grass-fed Beef. Pasture Raised. Under the Big Sky of Montana.
We welcome you to the ranch, where we lovingly raise happy cows and sell delicious beef!
Our beef is shipped free to your door!
We are all on the life long journey to health and well-being. Through that journey, we've learned that true health begins before your food ever reaches the table. How beef is raised is crucial not only to the environment, but also to your health.
All of our cattle are pasture raised and grass-fed. We offer both a grass-finish or a light 6 week grain-finish option. We ship direct from our ranch to your table. Buying beef straight from Beauty and the Beef ensures that you are getting the highest quality of beef and making a meaningful impact on the environment by supporting a regenerative and eco-friendly ranching operation.
Buy Beef Now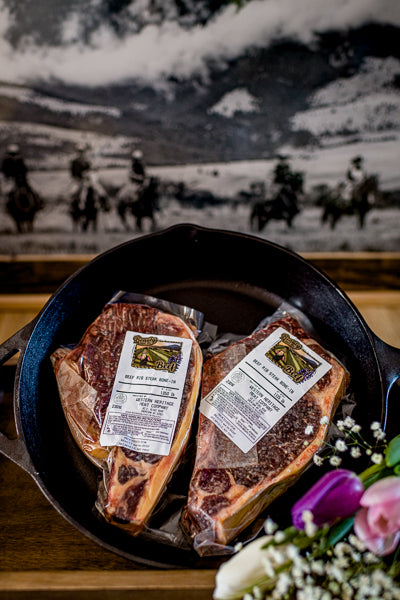 Rewind Time and Connect Back to Your Roots
The world has been changing very quickly over the last number of years. Wouldn't it be nice to slow down time? To rewind back to when life was simpler and to reconnect to your roots. To buy your beef directly from your very own rancher, just like your grandparents did. Some things don't need to change, and in fact, shouldn't change.
Prioritize your health, connect directly to your food source, and cut out the middle man. Let's get back to the basics, back to what really matters in life. Back to enjoying the simple pleasure of knowing where your food comes from. Just as your ancestors did.
Connect To Your Food Source Now
The Best Way To Get Bulk Beef
1. Reserve Your Share

Select your favorit bulk beef bundle that fits your family best and place your deposit. By making your deposit, you secure your beef from a trustworthy source and you help us sustainably plan our herd. This is an absolute win-win! Don't wait to reserve your share, we raise a limited amount of beef!

Join Newsletter

2. Virtually Ranch With Us

Now you get to sit back and let us do the heavy lifting! You will get to virtually ranch with us as we raise your beef. You can enjoy the next few months knowing that you have the most nutritious, delicious, and sustainably raised beef headed your way! Your beef will be harvested at it's natural peak and in alignment with Mother Nature. WE WILL SHIP (FOR FREE!!!) STRAIGHT FROM OUR RANCH TO YOUR TABLE.

Shop Now

3. Enjoy the Simple Pleasure of Being Truly Connected to Your Food

Now that your freezer is loaded with beef, it is time to enjoy being truly connected to your food source - you'll taste and feel the difference! You'll have every cut of beef to cook your way through nose to tail eating, just like your ancestors did. You'll also know that your beef was raised in alignment with the values that mean the most to you. We know that you'll love your beef! In fact, we are so confident in the quality of beef that we bring you, that we offer you our 100% GUARANTEE THAT EVERYONE WILL LOVE THIS BEEF!
Why Buy Beef in Bulk?
1) Buying beef in bulk is cost effective!! You pay the same price per pound for your best steaks as you do for the burger! This means that you get the BEST beef steaks starting at $14.97/lb!! If you want to compare prices, head to your local Whole Foods, or similar type store, and shop in the natural/local/organic section. Average out the cost per pound for all the different cuts. You'll find that our prices are cost effective in comparison! And, remember:
- You are supporting a small, woman-owned business
- You get to know how your beef was raised
- You are supporting local
- You are healing the environment by buying direct from a rancher with pasture raised beef!
- You get FREE SHIPPING straight from our ranch to your table. That is an $800+ value per beef!
2) Your bulk beef deposit helps support our sustainable ranching operation so we can plan our herd accordingly. By securing your deposit in advance, we know how to manage our herd and our grazing practices for the year to come.
3) Your beef supply is guaranteed! You get to virtually ranch alongside your very own rancher and be informed of every step of the process of raising your beef. We proudly offer the only 100% Money-Back Guarantee in the beef business. It's that good!
Order Now!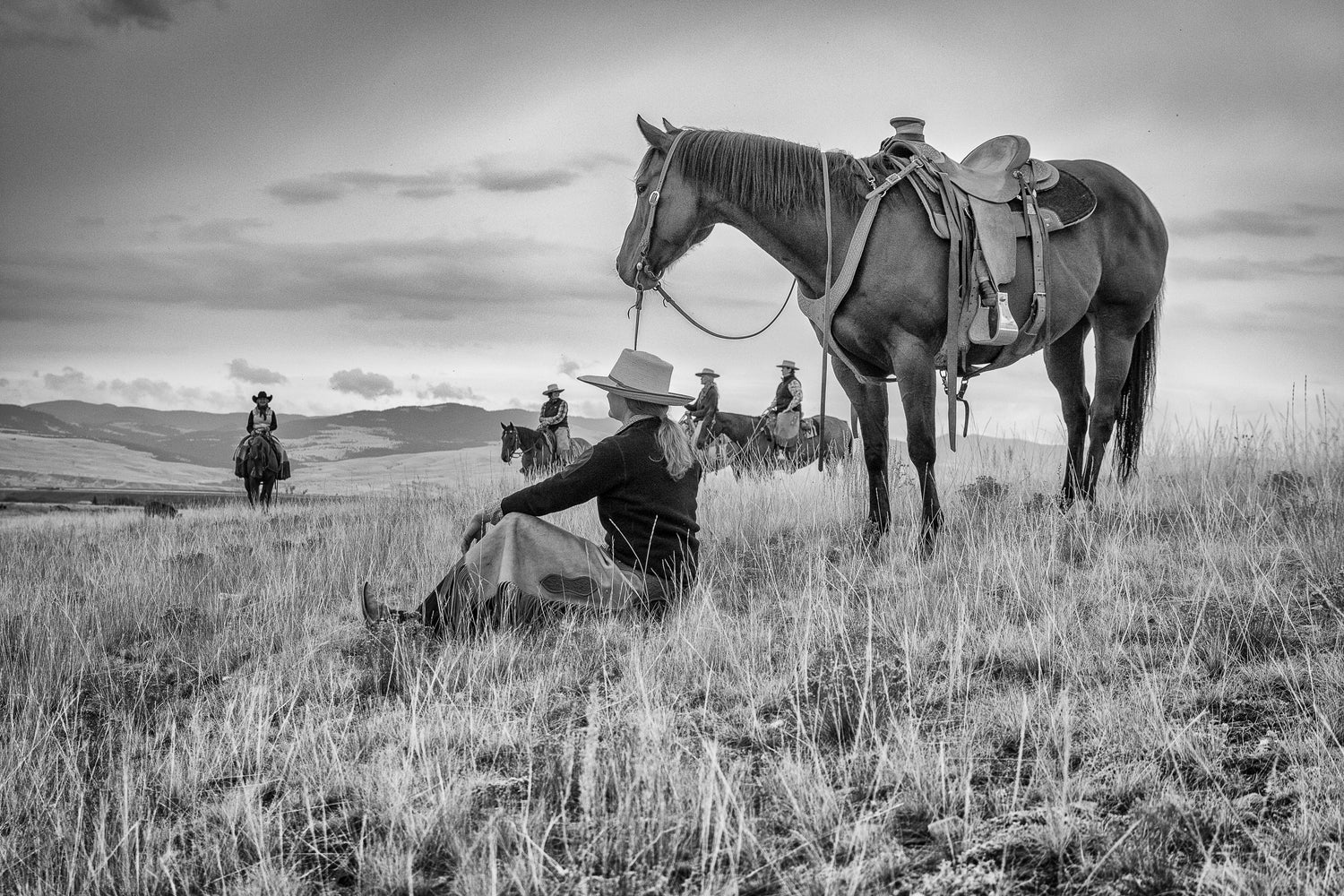 We care about the same things you care about.
Lovingly raising the healthiest and happiest cows that are absolutely delicious beef!
Regenerativley ranching in a way to improve soil health and improve the land for generations to come.
Supporting small, woman-owned local businesses.
Raising the animals with tender care, respect, kindness, and integrity.
Raising our kids with a strong work ethic, determination, grit, and understanding of caring for others and for the animals,